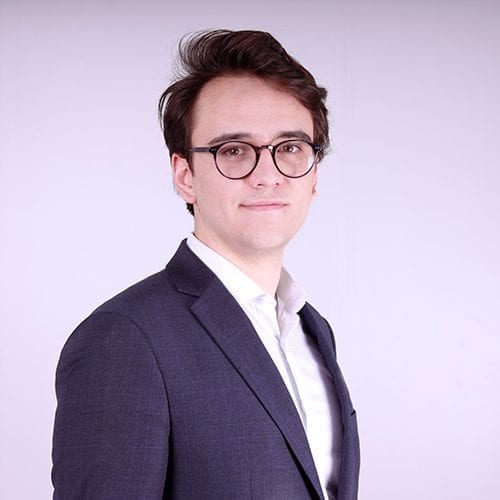 Adrien de Montgolfier
Consultant
Adrien joined the Economic Affairs team in January 2020 and is responsible for the elaboration of Price and Reimbursement Strategies for pharmaceutical companies and start-ups.
And before ?
Graduate of Montpellier University of Pharmacy and holding an Advanced Masters degree in Biotechnology and Pharmaceutical Management from Grenoble Ecole de Management, Adrien joined Nextep after two separate experiences in the pharmaceutical industry, first in Marketing at Bouchara-recordati and then in Market acces at Celgene.
Did you know ?
As a food enthusiast, Adrien loves to cook. His favorite recipe : Kamo Rosu (Japanese marinated duck filet). But he also bakes his own focaccia and makes home made pizza, he even used to brew his own beer.
Spoken languges  ?