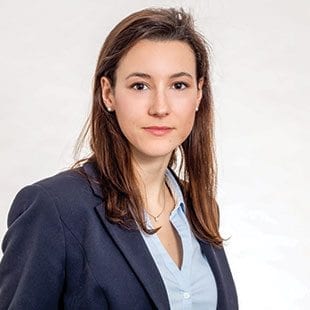 Delphine Le Tohic
Consultant
Delphine joined the Economic Affairs team in October 2017 and is responsible for the elaboration of Price and Reimbursement Strategies for pharmaceutical companies and start-ups.
And before ?
Holding a Pharmacist degree and a Master 2 in Medico-Economic Evaluation and Market Access at Paris Dauphine University, Delphine contributed to the launch of a new treatment in rare diseases at Biogen, in the Market Access Department.
In parallel to her studies, Delphine worked in a dispensary.
Did you know ?
Implementation of complex strategies, pricing and transparency dossiers are not the only activities Delphine enjoys: she also appreciates the feel of the wind blowing when she out to sea with her kitesurf.