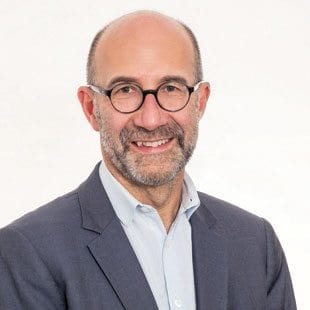 Guy brings a long and deep experience in France, in Europe and globally, thanks to his diverse and important roles within Merck & Co / MSD where among other positions, he has been a Managing Director for MSD France, Europe/ Cananda General Manager for the Merck / Schering Plough JV and Global Senior Vice President for Merck Cardio Vascular Franchise.
Recently, Guy created and has been leading globally for 4 years, a new entity, Healthcare Services & Solutions , wholly owned by Merck & Co and dedicated to the development and commercialization of innovative solutions "beyond-the –pill", a unique and successful effort by a large Pharmaceutical company to innovate at scale in the area of Services & Digital Solutions.
Guy however never completely left the French environment, creating recently for example a new curriculum in "Digital Innovation and Solutions in Healthcare Industry" as part of the Global Health Policy Master at Sciences Po Paris.
Guy originally graduated from Centrale Paris Engineering School in Applied Mathematics as well as from Sciences Po.