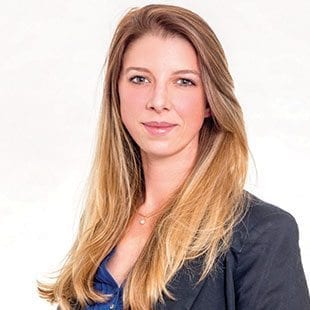 Lucile Lecomte
Consultant
As a Public Affairs Consultant, Lucile is responsible for the definition and implementation of strategic action plan at French and European level (position papers, event organization and management, image analysis, mappings etc.). She is also in charge of our column "Opinion Santé", interviews of healthcare experts to trigger debates on the current issues in the healthcare sector.
And before ?
Holding a double master in Public Policies Management between Sciences Po Lille and Audencia Business School, Lucile developed a sound knowledge in public action. After being an Analyst for the Audencia Junior Enterprise and for the Economic, Social and Environmental Regional Council (Pays de la Loire), she joined Nextep in June 2017. Spending a year abroad in Croatia confirmed her appeal for European challenges and her capacity to adapt in a multicultural and multidisciplinary environment.
Did you know ?
A passionate diver, you're most likely to find Lucile in the middle of the Red Sea discovering new seadbed.
Spoken languages