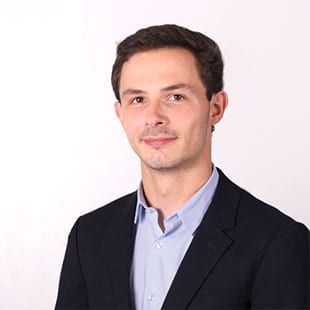 Paul completes his end-of-study internship among the Nextep Public Affairs team by conducting the Cnam "Economics and Health Management" training at the same time.
And Before ?
A pharmacist, Paul has completed two internships within the Market Access France teams of Servier and Pierre Fabre laboratories in which he contributed to the drafting of transparency files and to the achievement of strategic missions. Having a taste for the associative, Paul is very committed to representing pharmacy students locally and nationally.
Did you know ?
As a sports enthusiast, Paul is passionate about surfing for which he loves to travel all over the world.
Spoken Langages :