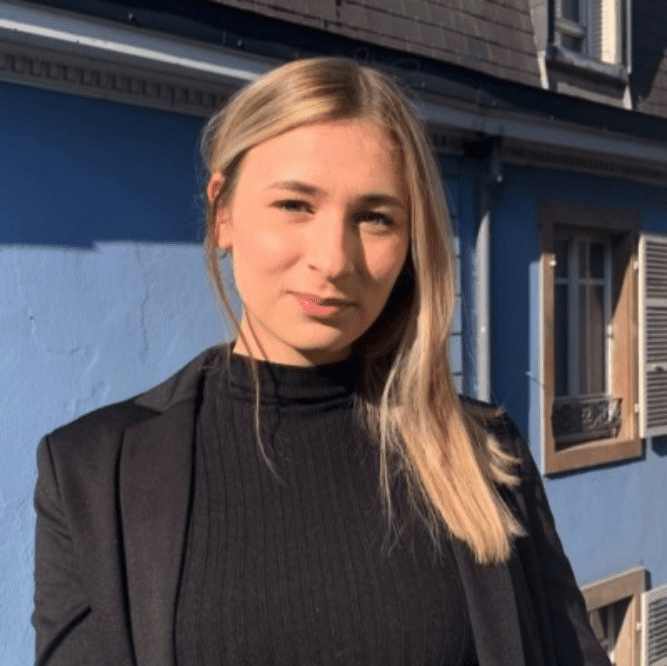 Internship consultant in Public Affairs, she joined the team in January 2022 for 6 months. In parallel to the internship, she is working on her master thesis on health interest representation.
Before ?
After getting her law degree in Strasbourg Law School, she joined the school of Political Sciences of Strasbourg to follow the Masters Health, Environment and Politics.
Particularly committed to the feminist cause, she is president of the association "Osez le Féminisme ! 67" to fight the sexism in any form. She is interested in sex inequalities in the health sector.