Come meet us at the 7th BioFIT congress ! ( Lille, december 4th and 5th )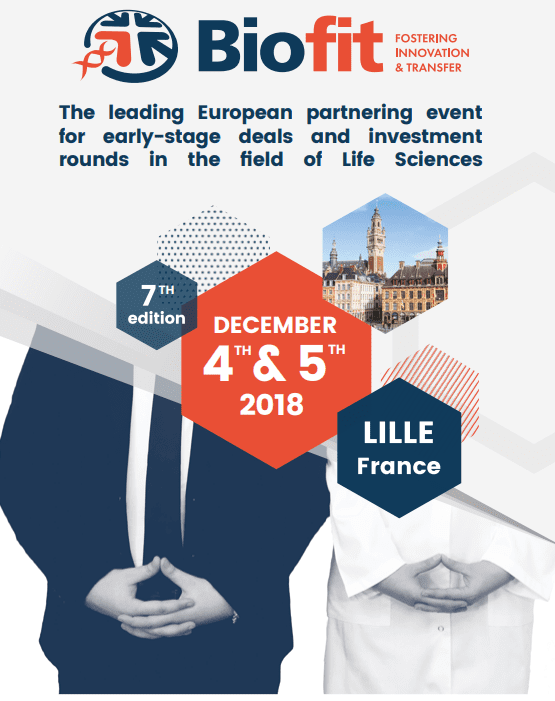 On December, 4th and 5th, 2018,  will be held in Lille, the 7th BioFIT congress organized by EURASANTE, THE NHL CLUSTER and ALSACE BIOVALLEY, European Partnership for Innovations and Seeds at an early stage of investment in the field of Life Sciences.
BIOFIT is both the leading partnering event in Europe for technology transfer, academia-industry collaborations, early-stage innovations and the European marketplace for
pre-seed, seed and Series A investment in the field of Life Sciences.
BioFIT has taken on a whole new dimension becoming the meeting point in Europe for tech transfer and for sourcing early-stage innovations stemming from public research institutions, academic spin-offs and emerging biotech companies. Together with big pharma, biotech and diagnostics companies, BioFIT operates as a platform to build partnerships for all public and private actors
35 countries will be represented with more than 800 organizations, 100 exhibitors and over 35 one-to-one meetings per participant.
Nextep will also be present at this event, represented by Mr Vincent Cheney (Partner) and Mr Eric Rambeaux (Senior Manager Corporate Development).
Contact :
vincent.cheney@nextep-health.com