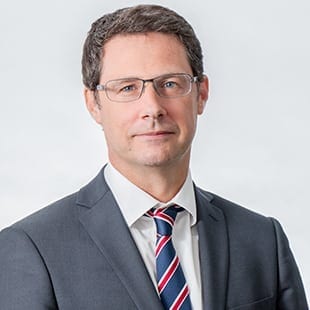 Holder of a master's degree in Econometrics and a DEA in Strategy and Management HEC-ESSEC-Université Paris X, Guillaume Bouchara began his career in consulting before joining the Pfizer laboratory for which he ensured the development of the cluster Health economics.
In 1999, against a backdrop of tightening control over health spending, he created the Nextep firm in order to meet increased demand for new economic tools in this area, both by private operators and by the authorities.
A few years earlier, Guillaume Bouchara had founded, in collaboration with the President of Pfizer, Agipharm, the association of American research laboratories present in France, which he has held since the post of Executive Secretary General.
Since 1999, Guillaume Bouchara has acted as a consultant to numerous leaders, key players in health and public authorities. Since November 2009, he has also been a member of the Strategic Committee of Happyview.fr, the first company to market eyeglasses, prices charged by Social Security, on the internet.
Fifteen and after the creation of Nextep, Guillaume Bouchara now heads one of the leading consulting firms in the health and pharmaceutical sector.