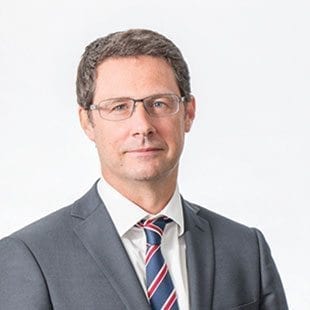 Guillaume Bouchara
President and founder
Guillaume Bouchara holds a Master degree in Econometrics and a Master (DESS) in Strategy and Management from HEC-ESSEC University Paris X. He started his career in consulting before joining Pfizer where he was in charge of the development of the Health Economics Department.
In 1999, in a context of tighter control of health expenditures, he created Nextep in order to respond to the growing demand for new economic tools in this field from both private operators and authorities.
A few years before, along with the President of Pfizer, he founded the French-based association of American research laboratories, Agipharm, where he has been serving as Executive Secretary General since then.
Since 1999, Guillaume Bouchara has served as consultant to many managers, key health actors and public authorities. Since November 2009, he has been a member of the Strategic Committee of Happyview.fr, first company on the Internet to market eyeglasses covered by social security.
Fifteen years after the creation of Nextep, Guillaume Bouchara is currently the head of one of the benchmark consultancy in the medicine and healthcare sector.