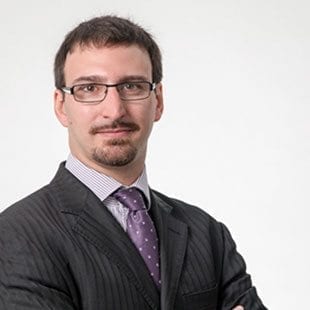 Guillaume Sublet holds a Master degree in International and European public law and in political sciences from the University Paris X-Nanterre, Guillaume Sublet joined Nextep in 2002 as Head of Economic Intelligence and Regulatory Affairs.
Mr. Sublet is the editor in chief of the cabinet's newsletter and has a thorough knowledge of issues that affect the health sector, social security and biomedical research. He plays an active role in decision support.
He has worked on a large number of missions on issues concerning market access, notably in terms of health product management procedures.
For the newsletter he is in charge of, many interviews on issues related to health, products and Life Science, in particular outside France (European countries, EU, USA, China, India, etc.).
A fan of music, Guillaume plays whenever he can on a guitar, thinking of the great bluesmen and rockers of the 70s. In the same way, he regularly slaughters the yellow ball in the purest crocodilian style.
English
German and Spanish, to a lesser extent
And some notions of Japanese, Hindi and Russian