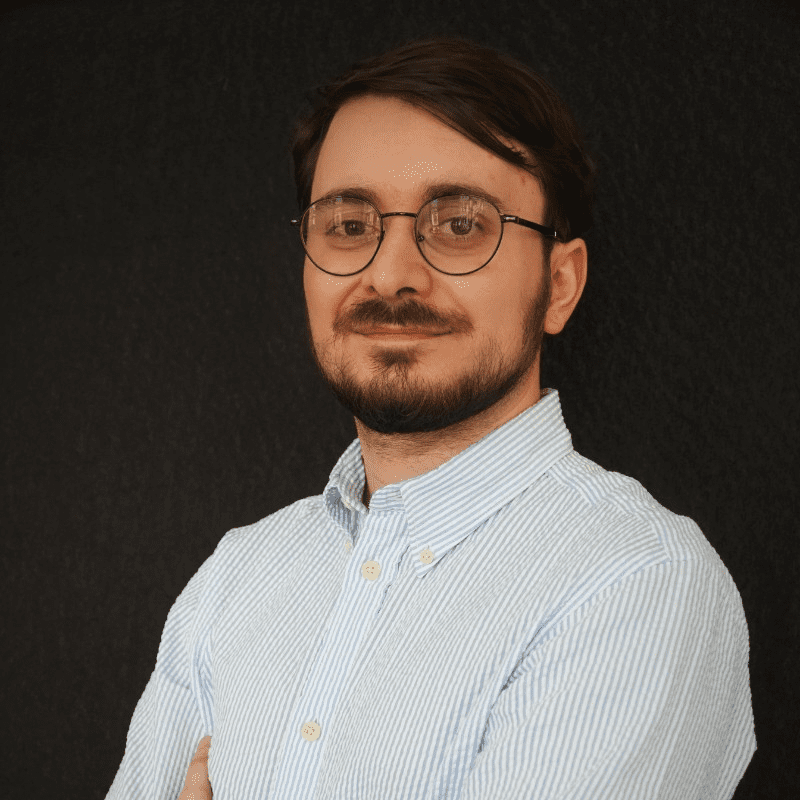 Consultant in charge of monitoring
Théo has been a consultant in charge of monitoring and research at Nextep since 2022. He supports pharmaceutical groups in monitoring legislative texts, French and European regulations and news on medicines, healthcare products and medical devices.​
A graduate of Sciences Po Lille's Master Affaires Publiques program, he worked for a communications and influence strategy consultancy, with clients in the healthcare sector as well as in industry, agriculture and energy. He also worked as a public relations officer for a company specializing in remote surveillance.​
Théo est un passionné de musique et plus particulièrement de rock et de métal. Il exprime cette passion avec sa guitare électrique et a joué dans plusieurs groupes de rock au cours de ses études, en tant que guitariste et, à de plus rares occasions, chanteur. Fan inconditionnel de football et du PSG, il ne rate aucun match de son équipe favorite et se rend au stade dès qu'il en a l'occasion.
Français
Anglais
Allemand