Nextep is pleased to announce André Tanti joining Nextep Advisory Board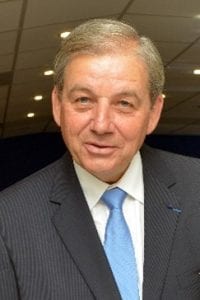 Former Inspector General of Finance, André Tanti was Vice-President of the Economic Committee for Health Products (CEPS) for the section of medical devices and services, from July 2009 to January 2019.
Knight of the National Order of Merit and Officer of the Academic Palms, André Tanti was rapporteur of the Economic Committee for Medicines and then of the CEPS for medicines, services and clinical nutrition, from November 1994 to June 2009.
Within the Nextep board, André Tanti will be able to bring all his experience to the Nextep teams to support the challenges of stakeholders in the health system. His contribution will be invaluable in strengthening the mission of Nextep, which is positioned as a catalyst of ideas and expertise in the service of creating value for patients.