Nextep is pleased to announce Françoise Grossetête joining Nextep Advisory Board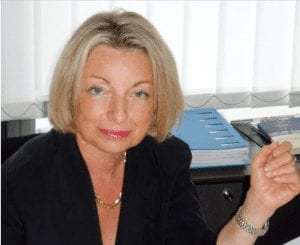 Member of the European Parliament from 1994 to 2019, Françoise Grossetête has been President of the Economy & Environment Working Group from 2014 to 2019 and a Member of the Environment, Public Health and Nutritional Safety Commission. In these capacities, she has been leading a number of European initiatives, reports and bills regarding pharmaceutical and healthcare regulations such as the 14/2000 regulation ofn Orphan Drugs, the 1901/2006 regulation on pediatric drugs, the « Human & Veterinary Drugs » Directives, the IMI regulation, the Healthcare related EU Commission Programs or the 2011/24 EU Directive on crossborders care.
For many years, Françoise Grossetête has been deeply involved in a number of important topics such as the Endocrine Disruptor, Orphan Drugs, Alzheimer Disease, Cancer, Antimicrobial Management Stewardship or Medical Technology Assessment. She has also been President of the European Alliance for the Fight against Alheimer Disease and the co-President of the Uterin Cancer European Association (2007-2019).
Within Nextep Advisory Board, Françoise Grossetête will bring her expertise to our team and our clients. At a time where healthcare related issues are more and more important at the European level, she will bring a particularly critical and relevant contribution to Nextep and our partners.