2th December 2017 – NEXTEP AND MEDITECH ACCESS SIGN A PARTNERSHIP AGREEMENT TO STRENGHTEN THEIR COLLABORATION IN FRANCE AND EUROPE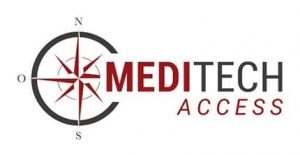 NEXTEP and MEDITECH ACCESS, two consulting companies specialized in healthcare and recognized for their expertise in market access for health technologies ranging from medicinal products to connected medical devices (innovative products and services, including digital solutions…) have decided to set up a strategic partnership.
"Our two companies have been collaborating for several years. We found that we had developed synergies and that our experiences in Public Affairs and Economic Affairs were complementary" said Guillaume Bouchara, President of Nextep. "We have decided to strengthen our cooperation by signing a partnership agreement on 1st November 2017″ added Michel Verhasselt, President of Meditech Access.
This collaboration will support the offer of each partner and develop their abilities to conduct strategic projects as well as to position themselves on international missions. The aim of this agreement is to provide a service that better meets customers' expectations and needs, and to offer employees the opportunity to participate in increasingly ambitious projects.
Together, in a constantly changing market, NEXTEP and MEDITECH ACCESS will be able to speed up European market access to innovative therapeutics for both the industry and patients.
About Meditech Access
Meditech Access is a consulting company specialized in market access and reimbursement for medical devices and other health technologies. The company offers services from strategic action plans to turnkey solutions, meeting specific needs of the healthcare industry and other healthcare providers in France, Belgium, Switzerland and more broadly Europe with its European partners. Meditech Access offers the following activities:
•  Market access strategy, in particular for innovative devices
•  Public Affairs
•  Reimbursement procedures, including the preparation of dossiers, access to finance
•  Training and coaching
•  Medico-economic coding and modeling
Website: : www.meditechaccess.com
@: contact@mtac.fr
Tel: +33(0)9 67 87 95 43