MEDVANCE team will be present at Barcelona ISPOR congress 2018 ! (10-14 November 2018)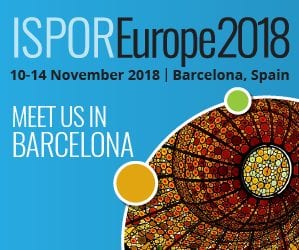 MEDVANCE, the European economic interest grouping that Nextep is a founding member will have His booth at the biggest european congress on health economics.
You are welcome to meet us and our european partners at the booth n°206.
We will be delighted to introduce you our major initiative in Europe.
Feel free to contact us to set appointments : 
Vincent Cheney, Partner
@ : vincent.cheney@nextep-health.com
Isabelle Berard, Manager Senior Market Access
@ : isabelle.berard@nextep-health.com
Sébastien Faure, Manager Senior Affaires Publiques
@ : sebastien.faure@nextep-health.com
Delphine Le Tohic, Consultante
@ : delphine.letohic@nextep-health.com

*Committed for nearly 20 years to assisting health stakeholders in France, Nextep is rolling out its services in Europe through the creation of the European economic interest grouping; Medvance, consisting of independent firms based in several European countries and specialized in the field of healthcare. The objective is to meet the increasing demand from health sector stakeholders who want to build strategies and implement coherent and simultaneous action plans that are tailored to the local market, in Europe. While decision-making centers are expanding beyond national borders, Nextep has chosen to improve its ability to act on the European scene. Nextep is a founding member of Medvance, a group of firms based in 4 other leading European countries: Mars in Germany, Intexo in Italy, Oblikue in Spain and Decideum in the United-Kingdom, that are experts in market access, public affairs and regulatory affairs in their respective market. Medvance philosophy is based on the principle of involving local teams in the definition of a global strategy. European benchmarks, studies and plans to raise national and European stakeholder awareness are all actions that can be taken thanks to this grouping, while keeping a single interlocutor. Within Medvance, Nextep is now able to assist its customers throughout Europe, with the same level of agility and expertise.
More info on: https://medvance.eu