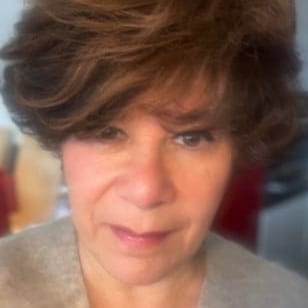 Doctor of Medicine, Psychiatrist​
Trained as a psychiatrist, Myriam initially joined the pharmaceutical industry to do clinical research on products for the central nervous system. It was at the time of the launch of Prozac in France that she began her career with the Eli Lilly group, initially as the doctor responsible for the medical development of the product in France and then for all products dedicated to the CNS. After this initial experience, she turned her attention to what has become her key skill in the pharmaceutical environment, i.e. the technical aspects of reimbursement and pricing issues and relations with the public authorities, for all the products in the company's portfolio.​
Myriam then went on to manage the company's global and European Market Access functions, which enabled her to develop solid experience in terms of the strategic development of products in all therapeutic areas with a view to obtaining positive decisions on reimbursement and sustainable prices for the life cycle of the products in the Eli Lilly portfolio.​
Since 2018, Myriam has set up her own consultancy, which has led her to work with various pharmaceutical companies of all sizes and geographical origins. She brings them her specific expertise in articulating the medical value of products and business objectives, which helps develop the best market access strategies for products.
​
Myriam is also an HEC-certified executive coach, a skill she combines with her initial training as a psychiatrist to help senior managers with their organisational and personal reflections.​
Myriam recently joined Nextep, where she is a member of the scientific board.​
She also works with Nextep on a number of projects, particularly when a European vision is required.​